I've been on a crochet kick lately. It's very addicting. Crochet beading is tricky to learn, but once you get it.. you won't forget it.
For a touch of spring, I made this bracelet:
Then I decided I wanted to try something a little more difficult. Size 11 beads are small. I figured this would be a good test to see if I really knew what I was doing with crochet beading. I love how the bracelet came out. It's definitely more difficult using small beads, especially when you start the project, because you don't have much to hold on to.
After the size 11 bracelet, I went back to size 8s and used variegated thread – what fun! The beads are all clear and frosted. It's the thread that changes, which does a little trick with your mind as your crocheting.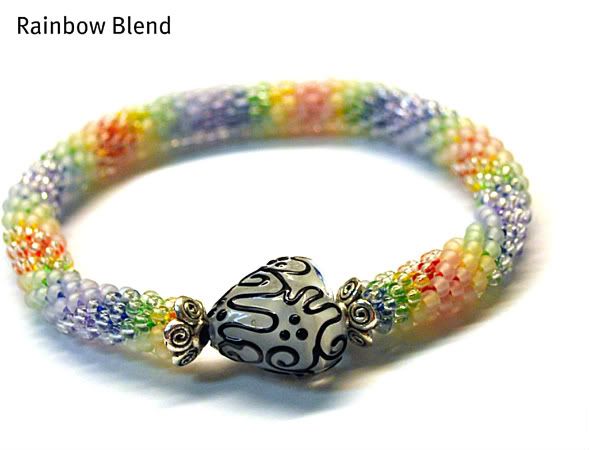 Here's a side by side comparison of the size 11 versus size 8 seed beads.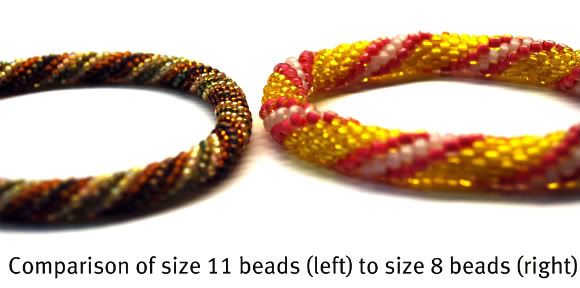 The last piece I did was fun because it uses different sized beads – 11, 8 and 6. The various sizes creates a spiral while crocheting. It's ummm, difficult to be sure. I felt accomplished once it was completed.